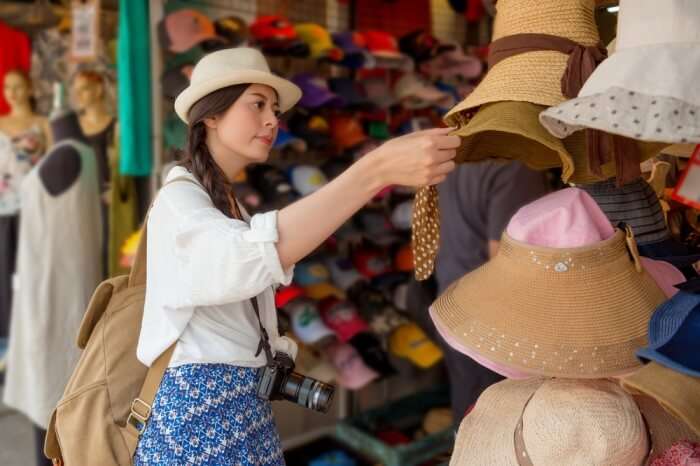 Courtesy-traveltriangle
Apart from the beaches and water sport activities, Philippines also offers a great experience when it comes to shopping. From hand-made baskets to jewelry, to handicrafts to clothes, there is definitely something that allows tourists to buy and take it home as a remembrance or souvenir. Make sure you head over to the shopping places during your visit to Philippines.
Cebu City – One of the best destinations to shop in Philippines is in Cebu city. This city has some of the best local markets to fancy malls where shopping is bound to be full of fun and excitement. Make sure you hit these places during your time in Cebu city; Carbon Market, Ayala Centre Cebu and Robinsons Galleria Cebu.
Boracay Island – The Boracay Island in Philippines is known to attract tons of crowd for offering a great experience to shopping. From medicines to books, grocery items to local spices, Boracay Island is indeed a great place for shopping. Make sure you hit these popular places such as City Mall, D'Talipapa Market and D'Mall. Moreover, you can sit to try out a few snacks due to the availability of eating stalls.
Manila – Manila is a popular place in Philippines that offers a great shopping experience thanks to the availability of malls. This is probably the best place in the entire Philippines that allows tourists to come over and shop. Coffee beans, pearls, local baskets are just few of the items you can buy here. Make sure to visit places such as 168 Shopping Mall, Divisoria Market and Greenhills Shopping Center.
Get the best deals from one of the best travel and tours agency for Philippines.